Mitsubishi has a reputation for delivering affordable, fun-to-drive cars that people love. If you're in the market for a used vehicle that'll make your daily commute more enjoyable, you'll want to check out these great used cars you can find at Bakersfield Mitsubishi in California.
Mitsubishi Lancer
The Mitsubishi Lancer is an icon of the brand, selling millions from its debut in 1973 to its last year of production in 2017. Over the course of more than 40 years, the Lancer became a staple on motorsport and a favorite among driving enthusiasts. The Lancer first arrived in the U.S. in 2001 and quickly gained traction with Californians. The model offers up innovations like Super All-Wheel Control and won awards like Automobile magazine's 2003 Automobile of the Year. If you want to feel at home behind the wheel, you'll love what the Lancer brings to the table.

Mitsubishi Mirage
The only thing that delivers better value than a new Mitsubishi Mirage is a quality used Mirage like the ones you can find at Bakersfield Mitsubishi. Since the relaunch of the Mirage in 2012, this subcompact hatchback has consistently ranked among the most affordable and most fuel-efficient cars on the market. Its joyful style, ample tech, and fun driving dynamics make a used Mirage a great choice if you want to save some money and enjoy your commute.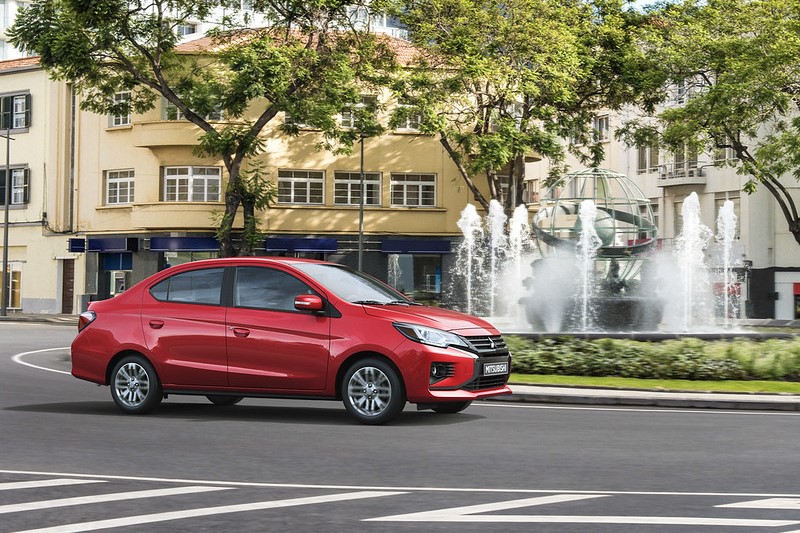 Mitsubishi Mirage G4
If you prefer a sedan, Mitsubishi has a Mirage for you. The sporty and spunky Mirage G4, which launched in 2016 due to the popularity of the Mirage hatchback, delivers the same personality and value in an iconic sedan shape. Offering must-have features like smartphone connectivity and a roomy interior that's perfect for traveling with passengers, the Mirage G4 is a great used sedan that offers lots of bang for your buck.


Ready to get behind the wheel of a new-to-you car? Check out our selection of quality used Mitsubishi sedans and hatchback when you visit Bakersfield Mitsubishi in Bakersfield, California.